Dr. Marco Fernandez
Dentist in Parsippany, NJ
Advanced Family Dentistry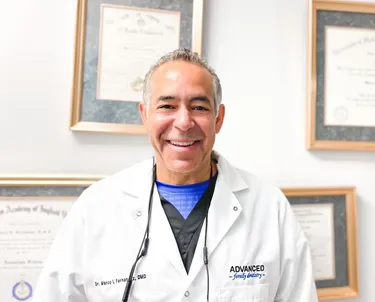 Dr. Marco Fernandez is a 1986 graduate of Muhlenberg College and earned his DMD from University of Medicine and Dentistry of New Jersey in 1990. Dr. Fernandez completed his Fellowship in Implant Dentistry and Advanced General Dentistry at the New Jersey Institute of Implant Dentistry – The Hospital Center at Orange, and his General Practice Residency at Catholic Medical Center of Brooklyn and Queens. He is a member of the American Academy of Implant Dentistry (Associate Fellow), and Alpha Tau Omega Fraternity.
Dr. Fernandez's commitment to family dentistry is no surprise, as he comes from a family of six children, and his father was a pediatrician. He continues to further his education by attending seminars on pertinent subjects and issues regarding dental health in children and adults.
In his free time, Dr. Fernandez enjoys spending time with his family. He also enjoys playing golf and is an avid New Jersey Devil's fan.